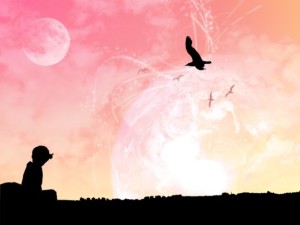 In situations where it is difficult to verify the identity of the Internet client, steps are taken to address impostor concerns, such as by using code words or numbers.
Internet counselors determine if a client is a minor and therefore in need of parental/guardian consent. When parent/guardian consent is required to provide Internet counseling to minors, the identity of the consenting person is verified.
As part of the counseling orientation process, the Internet counselor explains to clients the procedures for contacting the Internet counselor when he or she is off-line and, in the case of asynchronous counseling, how often e-mail messages will be checked by the Internet counselor.
As part of the counseling orientation process, the Internet counselor explains to clients the possibility of technology failure and discusses alternative modes of communication, if that failure occurs.
As part of the counseling orientation process, the Internet counselor explains to clients how to cope with potential misunderstandings when visual cues do not exist.
As a part of the counseling orientation process, the Internet counselor collaborates with the Internet client to identify an appropriately trained professional who can provide local assistance, including crisis intervention, if needed. The Internet counselor and Internet client should also collaborate to determine the local crisis hotline telephone number and the local emergency telephone number.
The Internet counselor has an obligation, when appropriate, to make clients aware of free public access points to the Internet within the community for accessing Internet counseling or Web-based assessment, information, and instructional resources.
Within the limits of readily available technology, Internet counselors have an obligation to make their Web site a barrier-free environment to clients with disabilities.
Internet counselors are aware that some clients may communicate in different languages, live in different time zones, and have unique cultural perspectives. Internet counselors are also aware that local conditions and events may impact the client.
Confidentiality in Internet Counseling
The Internet counselor informs Internet clients of encryption methods being used to help insure the security of client/counselor/supervisor communications.
Encryption methods should be used whenever possible. If encryption is not made available to clients, clients must be informed of the potential hazards of unsecured communication on the Internet. Hazards may include unauthorized monitoring of transmissions and/or records of Internet counseling sessions.
The Internet counselor informs Internet clients if, how, and how long session data are being preserved.
Session data may include Internet counselor/Internet client e-mail, test results, audio/video session recordings, session notes, and counselor/supervisor communications. The likelihood of electronic sessions being preserved is greater because of the ease and decreased costs involved in recording. Thus, its potential use in supervision, research, and legal proceedings increases.
Internet counselors follow appropriate procedures regarding the release of information for sharing Internet client information with other electronic sources.
Because of the relative ease with which e-mail messages can be forwarded to formal and casual referral sources, Internet counselors must work to insure the confidentiality of the Internet counseling relationship.
Legal Considerations, Licensure, and Certification
Internet counselors review pertinent legal and ethical codes for guidance on the practice of Internet counseling and supervision.
Local, state, provincial, and national statutes as well as codes of professional membership organizations, professional certifying bodies, and state or provincial licensing boards need to be reviewed. Also, as varying state rules and opinions exist on questions pertaining to whether Internet counseling takes place in the Internet counselor's location or the Internet client's location, it is important to review codes in the counselor's home jurisdiction as well as the client's. Internet counselors also consider carefully local customs regarding age of consent and child abuse reporting, and liability insurance policies need to be reviewed to determine if the practice of Internet counseling is a covered activity.