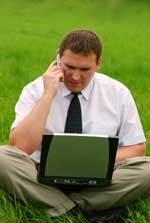 Phone counseling has many benefits, for example, do you want to wait standard two or more weeks to get an appointment when you are in pain? With phone counseling you can begin the process now by clicking on the "Online Intake" button. This makes Phone Counseling fast and accessible as you face your problems.
Phone sessions are 45 minutes in length. We strive to focus upon you and your needs so we encourage you to always come to calls prepared. Some things to think about prior to the session include noting how you are feeling and making sure that you have your writing supplies handy to take plenty of notes for each session.
We understand that you are hurting and that it takes great courage to reach out for help. The good news is that you do not have to wait another minute. Make the call or at least send an email to begin the process of relief that you deserve. Remember, you are not alone, in spite of awesome coping skills ordinary people such as yourself find that they need help overcoming an obstacle from time to time.