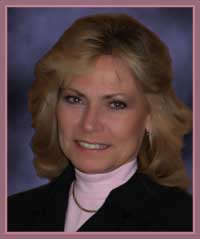 Diana Smith PhD, LPC-MH
I am an APA (American Psychological Association) EMDR (Eye Movement Desensitization and Reprocessing) approved Therapist in Training.
I am a Licensed Practical Counselor-Mental Health (LPC-MH) and a Qualified Mental Health Provider (QMHP). I have been working in the field of Mental Health and Addiction for many years. I also offer internships and supervision for individuals attempting to gain licensure to be a Licensed Counselor.
I am a member of the National Board for Certified Counselors, Certification Number 43911.  I am also a member of the American Counseling Association, Member ID# 5140627.
SCHOOL AND WORK EXPERIENCES:
Western Dakota Vocational Institute; Marketing Management Certificate 1986 and Award for Outstanding Achievement.
National College of Business; Associates Degree in Business 1987 and Award for Outstanding Achievement in Business Administration 1987.
National College of Business; Head of payroll for National College.
Sturgis Hospital; Ward Clerk 1988.
Black Hills State University; BA in Psychology 1992. While attending Black Hills State University I worked as a peer counselor for United Ministries and counseled college students 1989-1992. Graduated Magna Cum Laude and was honored in Who's Who in American Universities.
Yeshiva University of Social Work in New York City, NY
Fort Mead VA Center; Social Work internship 1993.
University of South Dakota; M.A., Psychology & Counseling in Education. 1994. Completed all the course work for my Ed. D. in Psychology and Counseling in Education 1996. Teaching Assistantship at USD (teaching and supervision of Master level students in their practicum class).
Capital Area Counseling; Completed a year of a paid internship as a Mental Health and Chemical Dependency Counselor in Pierre, SD 1997.
Sioux Falls State Prison; Mental Health Counselor (Developed and facilitated Programs for special needs inmates, provided special and routine assessments and limited psychological testing and therapy to inmates, consulted with other mental health, medical and correctional staff to treat dual diagnosis, special needs sex offenders) 1998.
Messabi Academy, Clinical Supervisor Buhl Minnesota 1999-2000 (I administered and interpreted psychological testing, completed evaluations, supervised nurses, social workers and contract providers, provided in-service training, developed programs and provided individual and group therapy for adolescent males).
Serenity Mental Health Services; Opened Independent Counseling Practice in Vermillion, SD, 2000-2003.
University of South Dakota; Completed all course work in the PhD Counseling Psychology Program, 2002. Research was focused on understanding the relationship between family functioning and levels of social interest and perfection in college students to facilitate the identification of potential students at risk in a university setting. Unfortunately, due to time constraints, was not able to complete the dissertation.
Serenity Mental Health Services; I opened a second location of Serenity Mental Health Services at 5972 Terra Court in Black Hawk, SD June 2003-2005. Today I operate one location based in Black Hawk, SD.  I have developed programs, intake, assessment, treatment planning for individuals and families to treat the following issues.
Capella University; Doctor of Philosophy in Psychology (PhD) 2016. Dissertation title was "Self Forgiveness: A Heuristic Study of the Lived Experience of Forgiving Ones Self?"
Serenity Mental Health Services is located at 6613 Eastridge Road in Black Hawk, SD 57718.