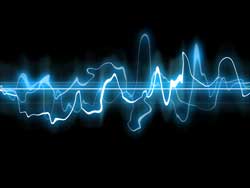 What are mood disorders?
They are a group of illnesses that negatively affect an individual's state of mind. More than 20 million people in the United States will be affected by mood disorders in their lifetime, which can be described as either low (major depressive disorder and dysthymic disorder) or a combination of high and low (bipolar disorder and cyclothymic disorder).
What to look for…
Each of the disorders mentioned above has different criteria for diagnosis, however, individuals may experience changes in some of the following areas:
Mood
Concentration
Activity level
Social behavior
Thinking
Energy
Daily activity
Sleep patterns
Appetite
Speech
Sex drive
Self-esteem
Interpersonal relations
Major depressive disorder – a depressed mood lasting at least two weeks that cannot be accounted for as bereavement (i.e., the death of a loved one).
Dysthymic disorder – a generally depressed mood for two years in adults, one year in children and adolescents.
Bipolar disorder – also called manic depression, individuals bounce between extreme highs and extreme lows.
Cyclothymic disorder – symptoms similar to bipolar disorder are present for at least two years in adults, one year for children and adolescents. However, the manic and depressed episodes are not as severe.
What can you do?
A combination of medical treatment and professional counseling is used to assist the patient in recognizing illness patters and developing coping techniques. With modern, effective and safe medications, most individuals with mood disorders can live useful and productive lives. However, if left untreated, episodes tend to recur and may continue throughout life with increasing frequency and severity.