Definition
Depression is a feeling of sadness, hopelessness, and lack of energy. It is often a response to loss such as the death of a loved one, divorce, or moving away from friends and family. In some cases, a long-term condition is associated with a biological cause.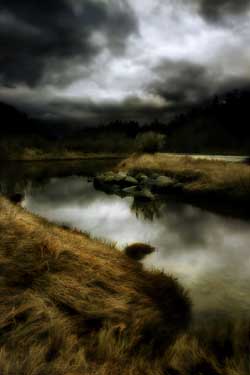 Signs and Symptoms
Mild depression can affect nearly everyone at one time or another and will usually last just a few days. Clinical depression can be mild or severe and last anywhere from a few weeks to several years. It is more than just "feeling blue." The following are some warning signs that a more serious from of depression may have developed:
Changes in sleeping patterns or eating habits.
Withdrawal from friends and family.
A loss of energy and lack of interest in usual activities.
Recommended Course of Treatment
Begin by talking about your feelings with someone you trust. If the depression is caused by the prospect of taking on an overwhelming task, break the project into several smaller jobs that you can easily handle. Also, push yourself to get involved in activities you enjoy. If the above suggestions fail to lift your spirits, contact Serenity Mental Health Services to speak with a counselor trained in dealing with depression. For people suffering from depression that is a reaction to a personal loss, only four to ten sessions of counseling may be needed. Other patients with more severe or longer term depression may benefit from counseling and medication prescribed by a psychiatrist or physician.