The American Medical Association has recognized that alcoholism is a serious, chronic disease. Alcohol and drug addictions are progressive diseases. In most people the using begins slowly but over time the victim's life becomes progressively unmanageable.
Repeated efforts to gain control of their use of drugs or alcohol or what ever they are addicted to i.e., gambling, working, sex…fail, which results in a life that has begun to fall apart. The lives of the addict and his/her family's life, work, school, spiritual life and health are often reflected in the consequences of the use. In spite of the consequence of their use and failed attempts to cut down or quit the addict continues to use alcohol or drugs.
Addiction affects people of all professions, races, intelligence levels and religions. As with other addictions, there is no cure for alcoholism but with treatment, an alcoholic can return to a normal and satisfying life.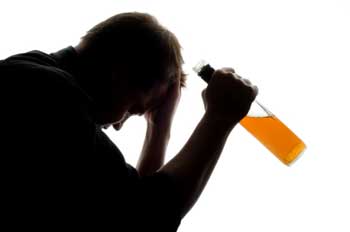 What to look for…
The addict most often is able to quit using for a while. It is this loss of control to predict if they can quit and not go back to these destructive lifestyles that indicates dependency. In order for an addict to stop for good and reclaim their life, most need some type of professional help.
What can you do?
The addicted individual needs to be assessed to determine the best level of care. Some will do well in an intensive outpatient program while others need a sheltered environment that takes them out of the daily stress and pressure to help them focus on their recovery so that they can rebuild their lives.
Outpatient treatment can be a very good option for those who can focus on treatment to address their addiction and not have to leave work or their families. The healing process begins as the patient and their family gain an understanding of their disease.
The patient will develop the necessary skills to maintain a recovery program as they learn about how their use has impacted their lives. Most people report that they are able to maintain long term sobriety if they participate in some form of aftercare and regularly attend AA or some other 12 step meeting.