Definition
Stress is an emotional, physical, and mental response to an event or situation perceived as threatening or excessively challenging to an individual's sense of well-being.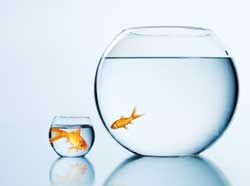 Causes
Several key areas can leave an individual feeling stressed, including major changes in family life or life-style, emotional issues, and work expectations.
Signs and Symptoms
Stress frequently brings with it anxious feelings, worry, self-critical thoughts, inability to sleep, and altered eating habits. For some people, stress increases a sense of agitation, which becomes evident in increased aggression or violence. For others, self-blaming takes over; they withdraw from friends and family and experience a decrease in work performance. When this happens, depression will often set in. 
Recommended Course of Treatment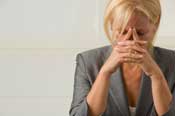 If you feel stressed, try some simple steps to lower your stress level, such as frequent exercise and a healthy diet. If that doesn't work, contact Serenity Mental Health Services to help you prioritize the list of stressors in your life, based on the degree of negative impact to you, and develop a plan for keeping stress at a manageable level.