Balancing Spiritual, Physical, Financial, and Emotional Fitness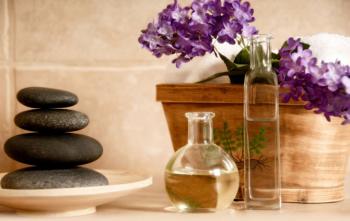 I would like to introduce myself to you.  My name is Diana Smith.  I am a counselor and the owner of Serenity Mental Health Services.  Serenity Mental Health Services utilizes the Serenity Prayer to apply psychological concepts to the process of establishing and maintaining mental health in the clients that are treated.
Much like hurricane Katrina, life has a way of generating storms that can devastate the once serene quality of our lives.  As with most storms, there is much change that comes from the strong winds that blow.  The storm of my life has been due in part to the fact that my children have struggled with addiction and I have struggled with watching the devastation that addiction has had on all of our lives.
I stay very  busy taking care of my family and my counseling practice but unfortunately, I have lost my balance.  I, like many other people, got so focused on caring for others that I lost my focus on my physical fitness.
Like my clients and maybe even you, I am aware that I need to continue to evolve as I apply the Serenity Prayer to my personal and professional life.  The process of shifting my energy back toward physical activity and a more balanced lifestyle will require that I become more conscious of my thoughts and actions.
As a way to be more conscious of my thoughts and actions I will be reading and blogging on the Daily Meditation in the book "The Language of Letting Go" by Mellody Beatte.  Mellody has written many books on Co-dependency.  Co-dependency is what happens to individuals who lose their focus on their own lives and try to fix or help the people they care about.  As the Serenity Prayer attempts to teach us, we can not change other people or the decisions they make.  The best we can do is change the things in our lives that are not working.
I invite you to follow my progress as I shift my focus back to include the physical, spiritual, emotional and financial balance of my life.  You can do this by checking out my blog where I will attempt to share my process of getting my life back in balance.
I would also like to invite you to comment on the issues that are addressed in this blog.                                   Click here to visit my blog.
MyFitnessPal – Nutrition Facts For Foods