Letting Go of the Past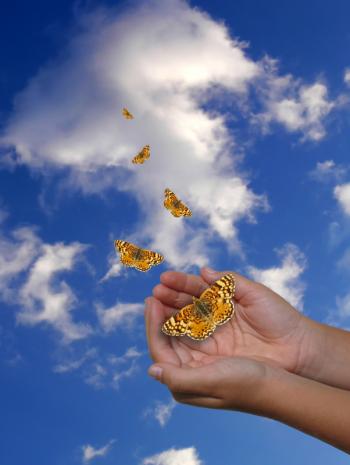 Please join me by reading the daily meditation from "The Language of Letting Go" by Melody Beattie and share your thoughts in the comment space provided at the end of this post (Click on the Read More button to read the complete thought for the day).
The process of letting go of the past happens at different rates for most of us.  I have found that as I learn to love and accept myself and my journey as vital to my life today, I am better able to let go of my past.
In fact, the thing that has slowed me down in my healing process was the act of resistance.  As I have experienced loss I have gone through the steps of grief.  Specifically, denial, anger, bargaining, blaming, feeling helpless to change the situation and then finally, to acceptance.  It is this process that leads to acceptance that has allowed me to let go of the past.
Letting go of the past does not mean that I have forgotten the past.  Instead of forgetting my past, I have found that I am able to honor the past as a vital part of my present and future.  What I have let go of is the energy that I spent trying to change things that could not be changed so that I have more energy to change the things in my life today that are in my power to change.
This process has allowed me to gain wisdom from my past and has had a profound impact on my ability to make better choices today.  Specifically, letting go of my past has allowed me to get on with my life.  I no longer feel like a victim.  The act of letting go with love has in fact empowered me to learn from my past and manifest my dreams in a way that I never knew existed.
Today: I use the Serenity Prayer which states; "God grant me the Serenity to accept the things that I can not change.  The Courage to change the things I can.  And the Wisdom to know the difference." as a reminder of how to find peace in my life in the present.