Feelings and Surrender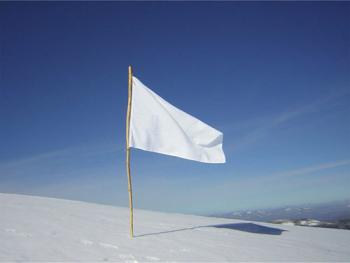 Please join me by reading the daily meditation from "The Language of Letting Go" by Melody Beattie and share your thoughts in the comment space provided at the end of this post (Click on the Read More button to read the complete thought for the day).
I used to think of the act of surrender as a sign of defeat and weakness.  Therefore I would not allow myself to feel the feelings that would lead to surrender.  This meant that I could not allow myself to acknowledge the truth about a situation.  Instead I became an expert at denial.
The more I lived in denial the more I lost touch with who I was, how I truly felt and reality.  I felt alone, abandoned and frightened.  This overwhelming sense of "me against the world" lead me to blame everyone and everything around me.  Until I could not sustain the cold and barren existence any longer.
Then I hit my knees and turned my will and my life over to the care of God.  Asking for God to show me the way, the truth and the light.  To my surprise this experience of surrendering did the exact opposite as what I had expected it to do.  I did not feel weak or defeated.
Instead, I felt a great sense of LOVE and ACCEPTANCE.  As has been said by many wise individuals; The truth set me free!  This new found freedom was not easy.  I felt all the feelings that I had been denying myself and I had to accept the truth about my decisions and the consequences of those decision.
As I accepted responsibility for my choices and my life I was able to integrate the wisdom that I had gained from this experience.  This process allowed me to accept life on life's terms.  Now I have a better understanding of FREE WILL.  Free will allows us to love  but does not force us to accept love.
Today: I surrender my will and allow God's will to direct my life.