Opening Our Selves to Love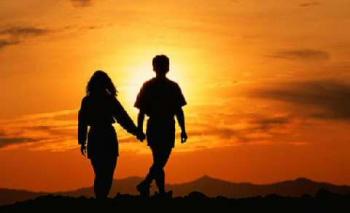 Please join me by reading the daily meditation from "The Language of Letting Go" by Melody Beattie and share your thoughts in the comment space provided at the end of this post (Click on the Read More button to read the complete thought for the day).
It is normal to be cautious when we have been hurt.  But it is not healthy when we shut love out of our lives because we have been hurt.  The very act of shutting love out can hurt us even more profoundly than the initial experience of being hurt by someone that we loved.
That is not to say that we should allow unsafe people in our lives.  We need to assess who is safe and who is unsafe.  We also need to have boundaries and the courage to say no to those individuals or situations that can harm us.
The ability to say no and set these boundaries is vital and a very loving act.  In point of fact, it is the very act of setting boundaries that provides the safety and nurturing for ourselves so that we can allow love in our lives.  As we open ourselves to love we allow wounds to heal and we are able to experience the energy from the universe to direct our lives in a more positive direction.
Today: I open myself up to give and receive love from the universe, my family, friends, clients and all living things.